Back to news
Magazine
&nbsp - 08 January 2018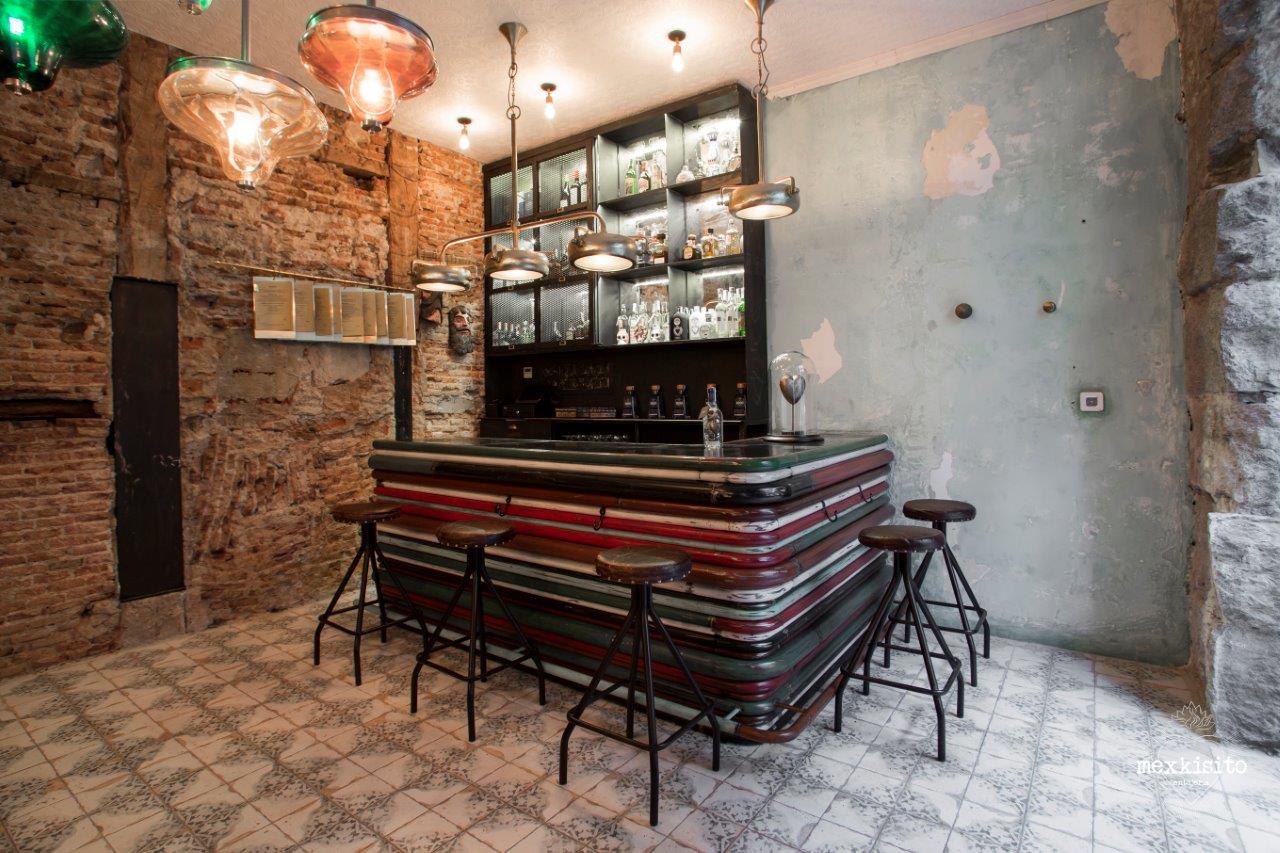 MEXKISITO, NEW FS BY PERONDA PROJECT
Innovative gastronomy and cocktails filled with all the flavours of Mexican cuisine in a space that is the result of a collaboration project between Francisco Segarra and María Barrero.
Maria Barrero's own personal experiences and research into the decorative trends of Mexico in the 1940s and 1950s, a time when the country had an eclectic taste that combined modern and traditional, home-grown and international trends, as well as the arrival of avant-garde styles and the remnants of a revolutionary and industrial context, all played a part in the success of the Mexkisito project.
"It was not completely unfamiliar to me as I had spent several years travelling to this truly extraordinary and disconcerting country. Indeed, those experiences were the starting point for my vision of this project.
The eclectic theme is a constant throughout the project, also reflected in the choice of flooring for the restaurant, a combination of a design by Francisco Segarra in collaboration with the Peronda Group and the pinewood recovered from a historic building, which was laid in various arrangements in keeping with the space, creating the classic, vintage look it needed.
The ceramic tiles from the FS by Peronda collection reflect the original character of traditional ceramic tiles, featuring a faded effect that is so realistic that the collection has become a reference for vintage flooring. The Artisan Deco tiles – which were originally blue - are a bespoke design created especially for Mexkisito in an original shade of green, adding an air of traditional elegance to the décor.

&nbsp
Peronda has won the Alfa de Oro - Cevisama - awarded for delivering polished tiles with a high level of anti-slip properties.
Peronda has presented innovative new collections conspicuous for their quality and high technology, thus demonstrating its passion for detail, included the "Alfa de Oro" awarded products.
Georgia World Congress Center, Atlanta (EEUU) 8-11 Mayo Hall B4, Stand 3363
&nbsp